25th April 2016
Can't get enough of Green Lantern: Starlit Crisis? Never fear, there's more on the way. In fact, the solicitation for Green Lantern: Starlit Crisis #2 is out. Click on the image below for a larger image of the cover.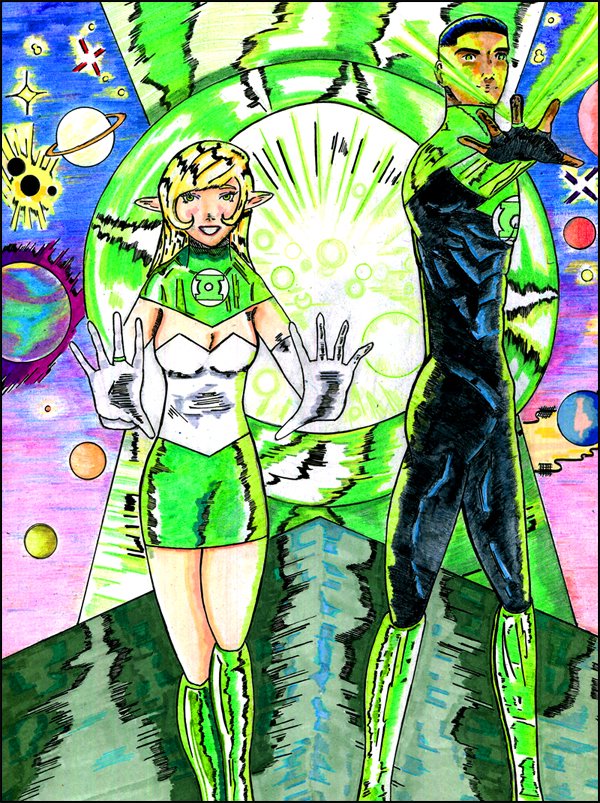 GREEN LANTERN: STARLIT CRISIS #2
John Stewart and Arisia Rrab's quest to find missing Lantern Ch'p takes them to the seedy underbelly of Space Sector 1014 – the Shadow Market! Are they ready for the perils within, and the surprising twists their adventure throws at them? Meanwhile, a New Genesis army under the command of Shadowfall engages Grayven's forces in a critical battle that will rock the Multiverse.
If you want regular updates on the progress of Starlit Crisis and other extra information, keep a close eye on my Patreon page. I will be posting artwork and other goodies over there about the project when I don't think they totally necessitate a whole website update. There's lots of great stuff on the way!
patreon.com/ceruleansyndicate

Follow @deshderringer

See you soon!
---