Essential Reading and Viewing
---
by Desh on July 8, 2013
Green Lantern John Stewart's greatest adventures are chronicled on this page.
---
Green Lantern Volume 2 #182-200 + DC Retroactive: Green Lantern – the '80s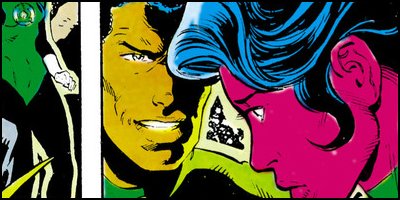 John Stewart becomes the main Green Lantern of Earth. He gets a job at Ferris Air Craft Company, battles a number of classic Green Lantern villains, meets and falls in love with Katma Tui, tackles the Crisis on Infinite Earths, and battles Guy Gardner! Collected in Green Lantern: Sector 2814 Volumes 2 and 3.
Green Lantern Volume 3 #14 – 17 + Green Lantern: Mosaic #1 – 18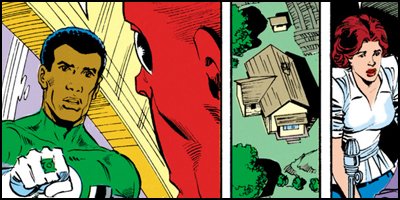 An insane Guardian of the Universe uproots many cities from across the cosmos and places them within close proximity of each other on planet Oa. John Stewart is tasked with keeping peace among the settlements while the Guardians gather the energy to send them home. It's more than John bargained for, however, as he soon finds himself on a deep philosophical journey for the truth about this Mosaic World… and himself!
Justice League: The Animated Series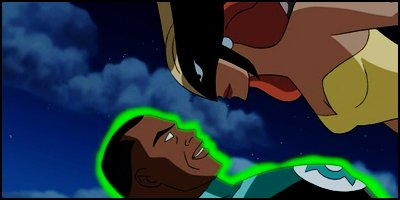 The groundbreaking action cartoon officially known as Justice League! The World's Greatest Heroes unite to safeguard the Earth and beyond from cataclysmic threats. Green Lantern John Stewart returns to Earth and joins their ranks after an extended tour of duty in deep space. Adventures mystical, scientific, and everything in between await the Green Lantern… as does the love of his life. Justice League is collected in the DVD box set Justice League: The Complete Series, and is available for streaming on Netflicks.Com.
More coming soon!
---