Green Lantern: Starlit Crisis – Chapter 2
---
by Desh on September 15, 2016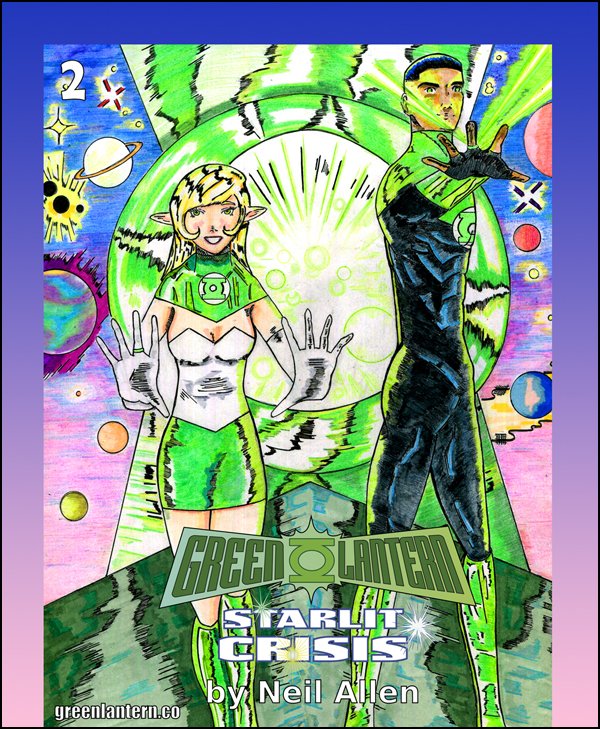 The series acclaimed as vastly superior to DC Comics continues! John Stewart and Arisia Rrab's quest to find missing Lantern Ch'p takes them to the seedy underbelly of Space Sector 1014 – the Shadow Market! Are they ready for the perils within, and the surprising twists their adventure throws at them? Meanwhile, a New Genesis army under the command of Shadowfall engages Grayven's forces in a critical battle that will rock the Multiverse.
Cover
Title page
Page 1
Page 2
Page 3
Page 4
Page 5
Page 6
Page 7
Page 8
Page 9
Page 10
Page 11
Page 12
Page 13
Page 14
Page 15
Page 16
Page 17
This chapter isn't done just yet. More pages coming soon!
If you enjoy this story, please support the project on Patreon!


Follow @deshderringer

---