Green Lantern Corps #39 February Solicit
---
by Desh on November 18, 2014
DC Comics has released their solicitations for February 2015, and Green Lantern John Stewart looks to be neck deep in the Shadow Empire arc. Take a look at the cover and sales pitch for Green Lantern Corps #39 below.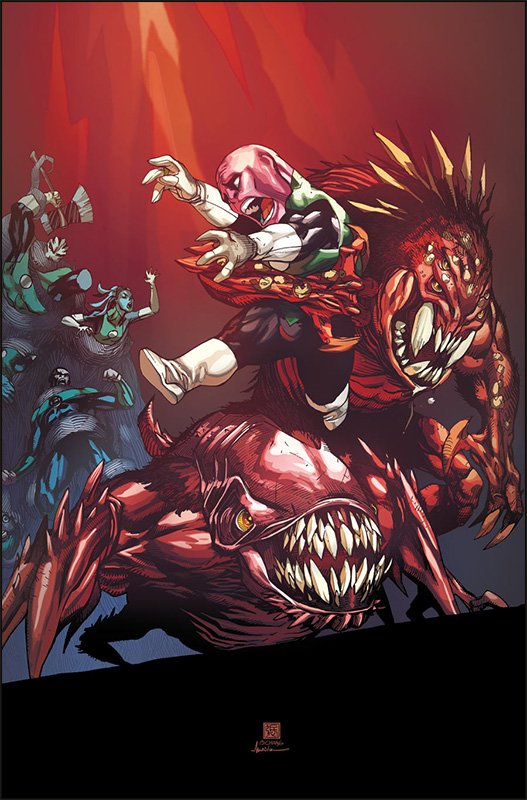 GREEN LANTERN CORPS #39
Written by VAN JENSEN
Art and cover by BERNARD CHANG
HARLEY QUINN Variant cover by JASON PEARSON
On sale FEBRUARY 11 • 32 pg, FC, $2.99 US • RATED T
Retailers: This issue will ship with two covers. Please see the order form for details.

As John Stewart and his team try to root out the criminal network that has overtaken the homeworld of Lantern Feska, they discover the planet is imperiled by a far darker, deadlier force. An enemy with an ancient hatred of the Corps. An enemy that seeks to cast all the universe into shadow.
It's nice to hear that we'll be catching up with the recruits again. I also look forward to seeing more of Feska's planet Zarox. I'm also curious to see what this cult like Shadow Empire has to do with the criminal circuit of Shadow Markets.
Pick this one up in February!
---

The digital first series Smallville Season Eleven, by writer Bryan Q. Miller with cover art by Cat Staggs, is coming to a close with the storyline titled "Continuity." John Stewart is featured prominently and proudly on the cover. Take a look.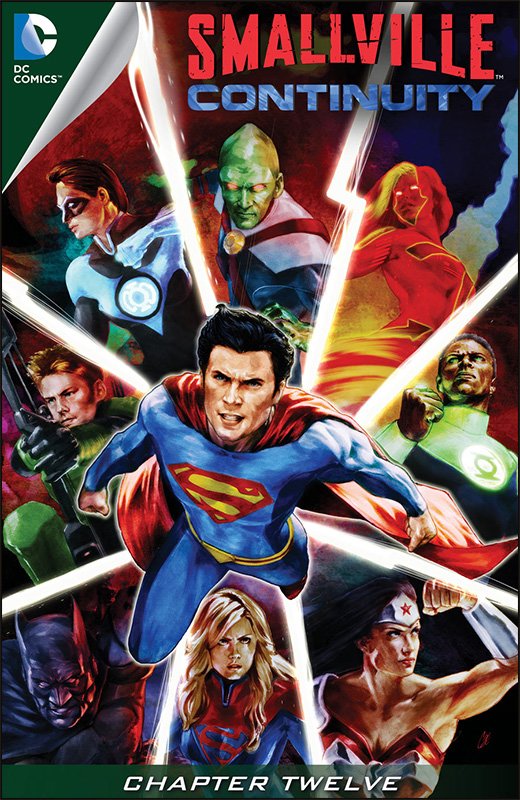 I am a fan of the "Lantern" arc. You can find my reviews for it here. I'm very happy that John is the Green Lantern of the Smallville universe. ComicbookResources.Com held an interview with Miller and Staggs about their milestone run.
MILLER & STAGGS BRING "SMALLVILLE" TO A CLOSE WITH SEASON 11 FINALE
Follow @deshderringer

---