Hal Jordan and the Green Lantern Corps and Green Lanterns' Comic Book Sales are in the Toilet
---
by Desh on January 19, 2018
Welcome back, Green Lantern John Stewart fans! Here's a new Green Lantern-centric video for you to sink your teeth in. This time, I talk about how poor the Green Lantern titles are doing in sales. Click the video below to check it out:
There is more content on the way very soon. Don't miss it!
---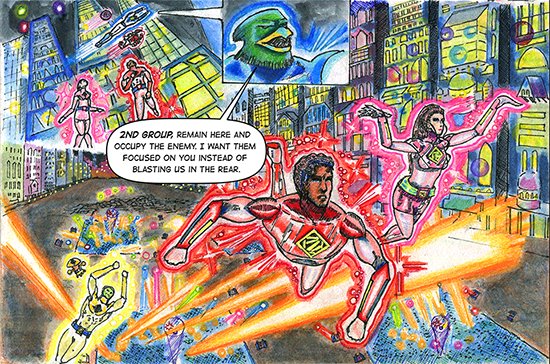 Zatswan: Multiversal Guardian continues with more mind blowing cosmic action! A.C. Cooper is everything John Stewart can never be – an African American cosmic hero who is upfront, not standing behind anyone, and is the main character. Check out Zatswan by clicking the link HERE. or the image above.

---